I hope this page and its links can help  my students and their parents.  It provides on line access to both information and communication.  At the bottom are the links, which change periodically.  Also above are more links and information.

Things to look for:

*Where can I see the Standards ? Just go to...........

*What words should I know so I can speak the language of math?
* Where are the directions on how to do
POW's?
*What do I
need
to bring to class?
*Practice pages for good math skills (Yes you need to memorize the facts!)

* When can I
chat
with Mrs. Green and classmates about math?
*Where can I sign the guest book and make comments?

Look at the left and at the top for links to answer the questions.  The
guest book
is found at the
bottom of this page.

Questions? Comments? Just email me!

I generally answer after 9 at night

This page was last updated on: May 30, 2013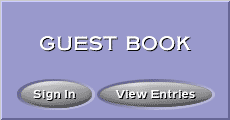 Welcome to Mrs. Green's Math

I beg to have parents help either on a regular or part time basis.  Email or call 777-1688 and leave a call back number with the secretary.